Terian CareSolve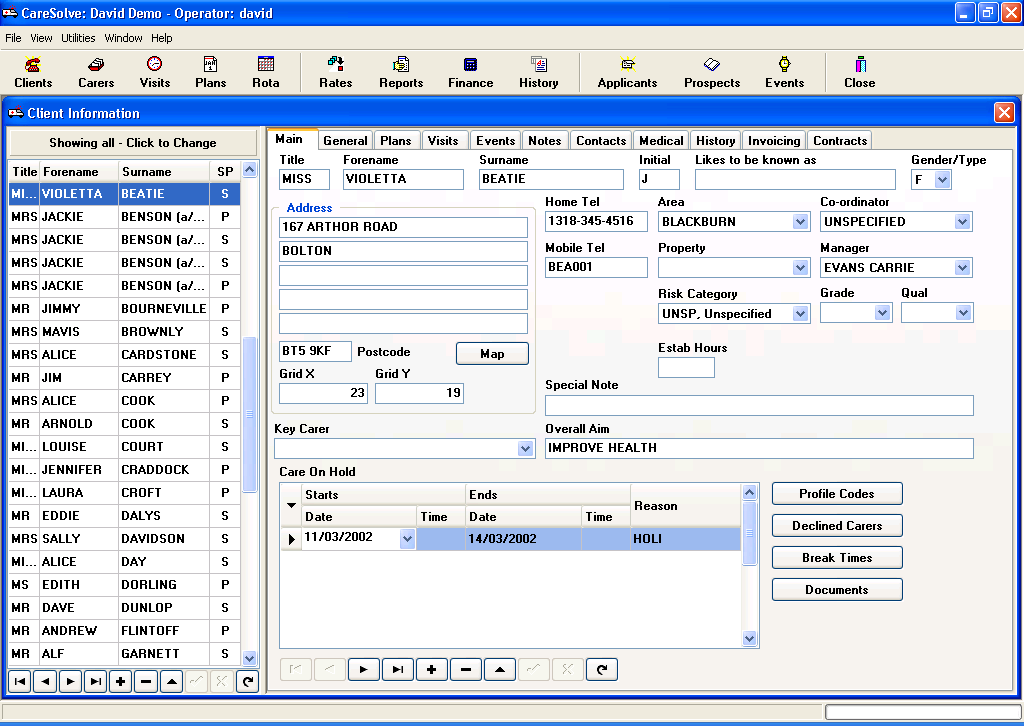 CareSolve is an industry-proven, easy to use and affordable domiciliary care management system, maintaining comprehensive details of your clients, care workers, visits etc. Repeating visits are created each week based on service users' Care Plans and the rates system automatically applies the correct charges and pay. CareSolve can optionally use our own Mobile Monitoring feature to issue rotas, record arrival times, departure times, and outcomes, via a smartphone app.
Additional integration can be made with other programs, e.g.
Electronic Call Monitoring Systems such as CM2000 and Panztel.
Accounts Programs, e.g. Sage, for Sales Ledger and Payroll processing.
Google Maps or Microsoft Mappoint, for on-line address locations and mileage calculations.